Pictures from my 2013 Selway-Bitterroot Wilderness Trip
Our main hike on this trip was up the Blodgett Canyon, which is located just West of Hamilton Montana. Scenic views and a couple waterfalls within the first few miles make it popular with day hikers from the area.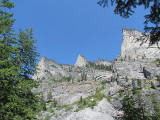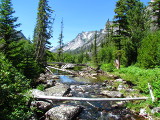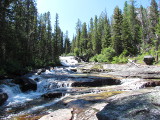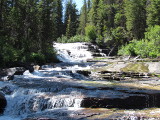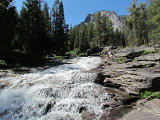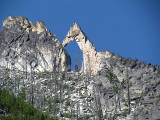 There are lots of raspberries and blue berries along the trail but many of them weren't ripe when we went through, especially at higher elevations. I also took a few pictures of flowers and berries that are beautiful but inedible.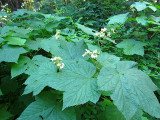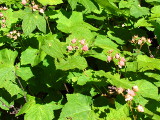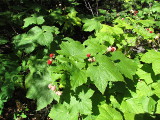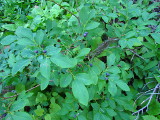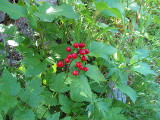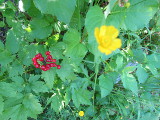 At the top end of Blodgett Canyon is a lake named... Blodgett Lake. It is a beautiful crystal clear lake that was stocked with trout in 2002 and 2007. Many locals said it offered good fishing but we didn't see any on the bright warm afternoon we visited.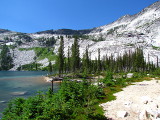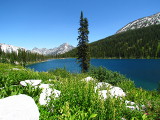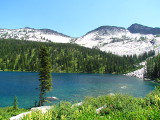 I took a side hike up the Blodgett Canyon Overlook trail which climbs up 1200 feet in a half mile. The first 10 switchbacks aren't so bad but the last 9 are quite steep. All that work does pay off with great views of the area.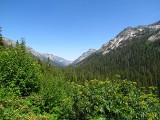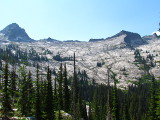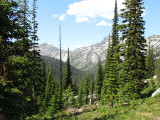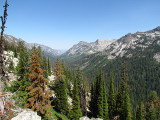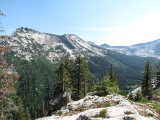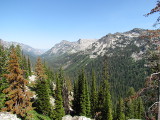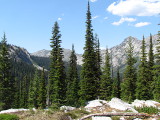 We didn't see as much wildlife as last year but Mike got pictures of a female blue grouse and a black bear while I only managed a couple squirrels and hand full of Ant Lions, or at least their larva's traps...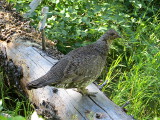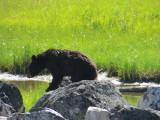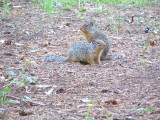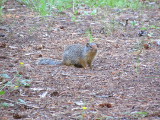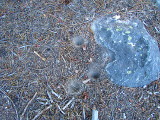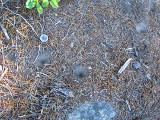 Afterwards we headed West to Wallace Idaho and hiked on the Pulaski Tunnel trail to the abandoned mine shaft where famed early forest ranger Ed Pulaski saved the lives of most of his wildfire crew when trying to fight the "Big Blowup" of 1910. He's also famous in back country circles for inventing the Pulaski tool, which is a combination axe and adze/hoe.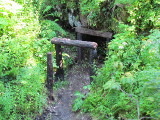 On the way home we camped in the Bighorn Mountains near the South Fork Mountain Lodge. I took a couple pictures of their trail-ride horses and at sunset I got pictures of the local creek.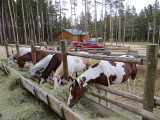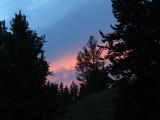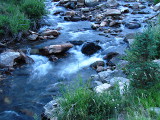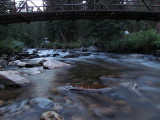 And lastly the obligatory group shot and a few pictures of Mike I captured in different sections of the trail.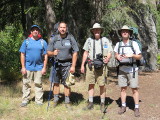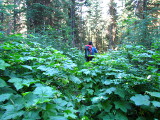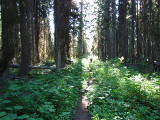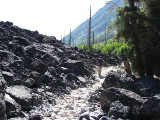 Last Updated: 7/27/2013 - Anthony Anderberg - ant@anderbergfamily.net