Pictures of our cats
Even the smallest feline is a masterpiece.
- Leonardo Da Vinci
These are pictures of our four beautiful kitties, click each thumbnail for the full-size image.
Lovebug
We adopted Lovebug and Zoe from the Greater West Metro animal shelter in the fall of 2000. Like many big sisters she was often annoyed by her younger sibling's antics, but never stayed mad for long. She was also the smartest of our kitties, having learned to open drawers, doors, and anything else that stood between her and our supply of treats. Lovebug passed away in the spring of 2010 - Anthony wrote about her loss in the local animal shelter's Spring Newsletter.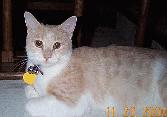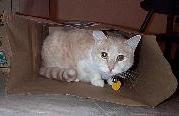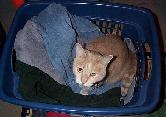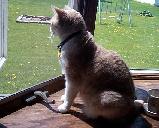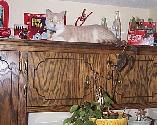 Zoe Athena
Zoe was a 6 week old kitten when we adopted her. Her name at the shelter had been 'itty bitty', and it was an apt name because she was (and still is) a very small cat. What she lacks in size she makes up for in personality though - she isn't one to take 'no' for an answer and uses all her feline charm to get her way. Interestingly 'getting her way' often involves begging for sweet things (especially bits of apples or grapes), which is very unusual for cats. Zoe passed away in August 2014 and is greatly missed.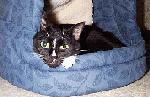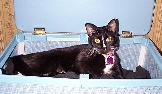 Josie Alden
We adopted Josie from the Heart of Minnesota Animal Shelter a while after Anthony started volunteering there. Josie was a kitten at the time and would start purring each time Anthony walked by her section of the shelter. Although Lovebug wasn't too happy to see her at first they became best friends, and after Lovebug's passing Josie took over Lovebug's duties as senior lap warmer. Most people also comment on how pretty she is, and they're right - she was even on the cover of the 2006 animal shelter calendar.











Morgan
Morgan was born to an awesome mouser at Anthony's brother's house, and was destine to follow in his mother's footsteps until fate intervened in the form of a car's belts and fan blades. We first met Morgan a couple days later while attending a barbecue, and eventually decided to take him home where we discovered that he had roundworms, maggots, a simple fracture in one hind leg, a compound fracture in the other, and a tail that was almost severed off. He lost his tail and still has a limp in one hind leg, but he doesn't seem to notice as he tackles his sisters and chases them around the house.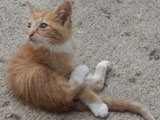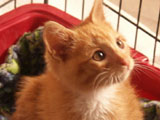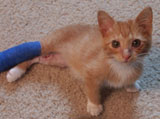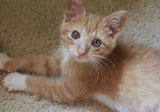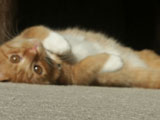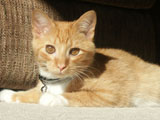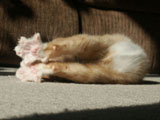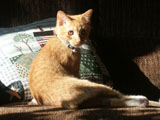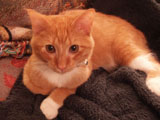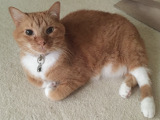 Autumn
We adopted Autumn in the summer of 2010, she was a bottle kitten raised by a volunteer at the Heart of Minnesota Animal Shelter. It had been quite a few years since we had a kitten in the house and it took some time for us to get used to her nighttime antics. It also took some time for our other kitties to get used to her energy, but in time they've learned to put up with her antics and she learned when to give them time-off.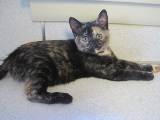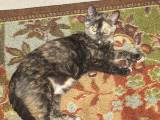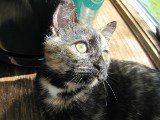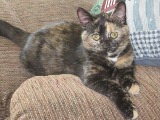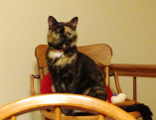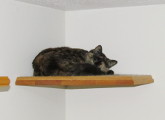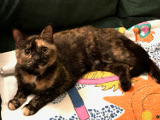 Nicolas
We adopted Nicolas in the summer of 2014, he had been raised in by one of our favorite foster homes at the Heart of Minnesota Animal Shelter. Although Josie quickly tires of the commotion that surrounds him he and Autumn have become good friends. He also enjoys cuddling with Morgan, and Morgan seems to enjoy having a "little brother".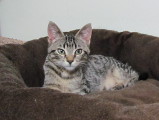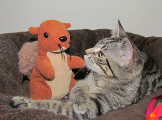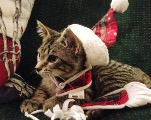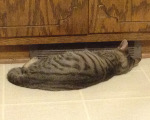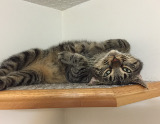 More feline pictures taken by Anthony

Last Updated 10/25/2017 - anthony - ant@anderbergfamily.net