Pictures from my 2007 Glacier National Park trip
I'd wanted to visit Glacier National Park ever since I realized that global warming was real in spite of what President Bush's environmental consultants had been telling us... if I wanted to see a real glacier I needed to do it soon.
Ptarmigan Tunnel Trail - An neat trail with a phunny name.
Since I'd just completed the Mt Rushmore Century Bicycle Ride a couple days earlier we spent our first day taking a short day hike up to the Ptarmigan Tunnel. I've read that the majority of bear encounters in the lower 48 states occur in two places: Yellowstone/Tetons and Glacier. Sure enough, after our first 20 minutes of hiking we ran across two bears, grizzlies that were much too busy bulking up for the long winter to be concerned with us.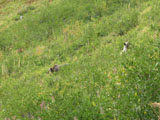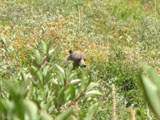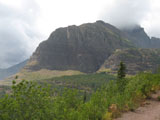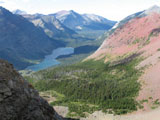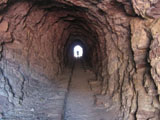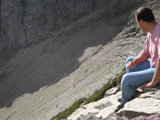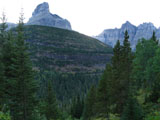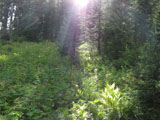 Toms Trail
During most Man Trips® we've only known what the most fun part was in retrospect... but some years we know right away what its going to be. We met Thom in our very first few minutes at the park while visiting the ranger station to get a list of current bear-related trail closures. Thom mentioned that he wanted to do an off-trail hike to Spery glacier and was looking for a couple people to go along, he filled us in on the details and we told him we'd think about it once we got settled in.
I reviewed the proposal for Warren: Some guy we just met wanted to do a 22 mile hike across two mountains and one glacier, most of which would be off-trail, and the only guide was a couple paragraphs found in a book back at the rangers station... I said that it sounded perfectly reasonable and Warren quickly added his vote to make it unanimous.
We set out the next morning and had a great time... and more importantly for you dear reader is the fact I got some great pictures.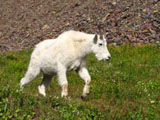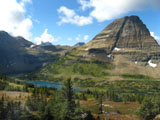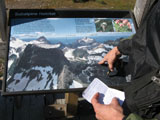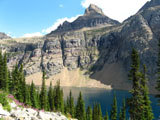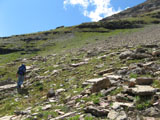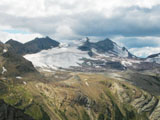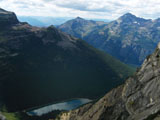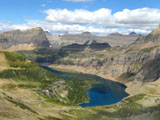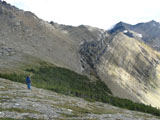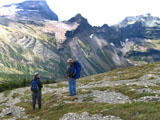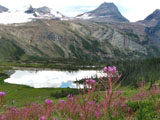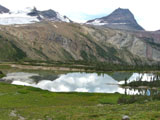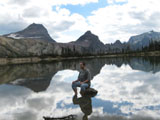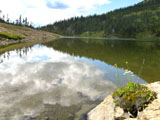 Spery glacier, its debris field, and the melt ponds below were really great. Thom also turned out to be a cool guy, and didn't even get upset by the fact that the hiking team he had chosen seemed to lollygag, mis-navigate, and eventually ended up sleeping overnight on the side of a mountain with nothing but the supplies brought in day-packs.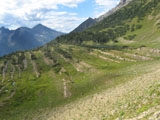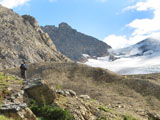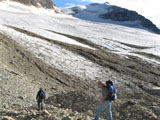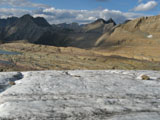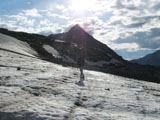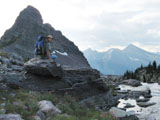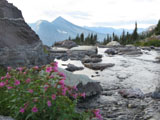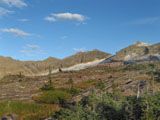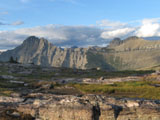 The next morning when we got up from our mountainside camp we were treated to a rainbow and latter a snow/hail shower as we hiked over the pass and down the Sprague Creek valley.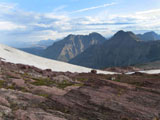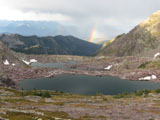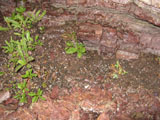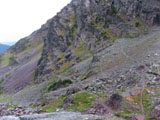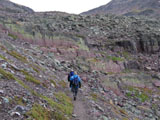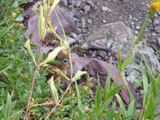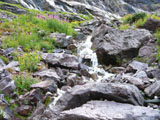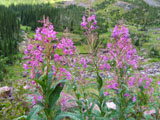 These panoramic photos were both created in Photoshop from a series of pictures.






Thom made a few pages about our journey as well: The story part 1 - part 2 - pictures.
Swiftcurrent Pass Trail
After all that we took it easy the next day, and after a short hike Warren and I split up for a time. As he sat and pondered the meaning of life I went further up the trail with my camera. After an hour or two I suddenly realized that the only thing worse than seeing a big pile of fresh bear poop as your standing in the middle of a field of raspberries is realizing that you left the pepper spray with your buddy a couple miles back.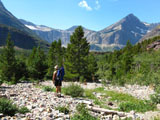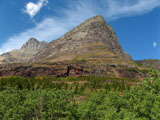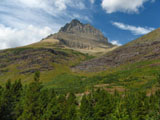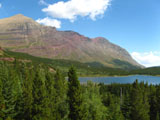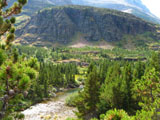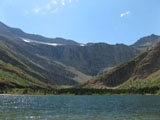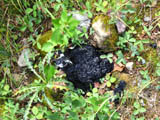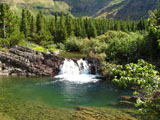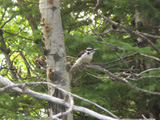 Highline Trail - Garden Wall
Many guide books list the Highline Trail (sometimes called the Garden Wall trail) as the one trail a person should take if you've only got a single day to hike in the park... and with good reason, its got awesome views, manageable elevation changes, and a variety of options - esp if you can take advantage of the park's free shuttle bus system. The trail starts at Logan Pass and follows the Going-to-the-Sun road for several miles.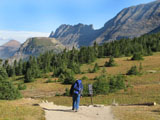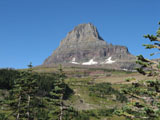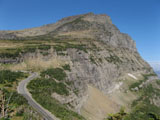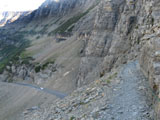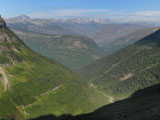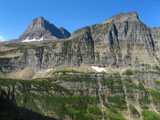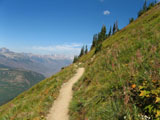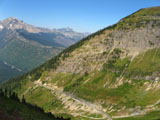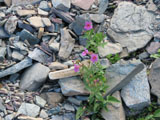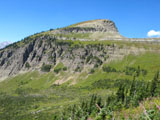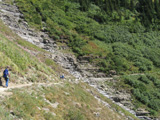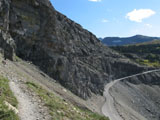 While on the Highline Trail we came across several pair of mom and kid mountain goats - they clearly weren't too impressed with our climbing skills and didn't even bother getting out of our way. We went off-trail around the first pair, but the second pair started walking slowly down the path in the same direction we were going... soon they caused a mini goat-block as traffic backed up.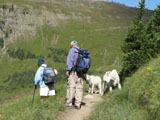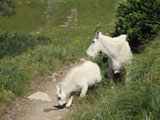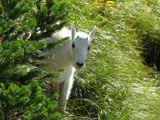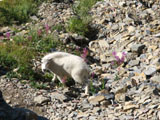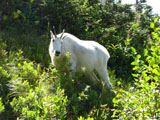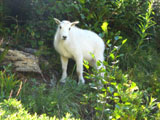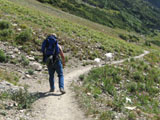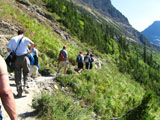 Here's a couple miscellaneous pictures that don't fit anyplace else: obligatory group shots, campsite, fat squirrels and the like.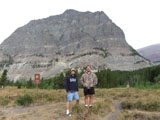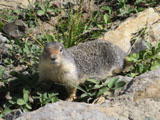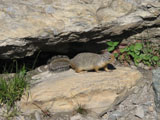 Last Updated: 10/9/2007 - Anthony Anderberg - ant@anderbergfamily.net