Pictures from my 2014 San Juan National Forest Backpacking Trip
These were all taken during my 2014 San Juan National Forest backpacking trip, which included portions of the Weminuche Wilderness and occurred in Mid-June. We took the Durango and Silverton Narrow Gauge Railroad to the Needle Creek Trailhead. It mostly shuttles tourists between Durango and Silverton for shopping, dining, and other boring stuff, but stops halfway through to drop off and collect back-country hikers.
The main Chicago Basin hiking season runs May thru August and thanks to the train service more than 4000 people visit the Chicago Basin, mostly in July and early August when the temperatures are warm. The area has easy access to a number of peaks above 14 thousand feet so the area is especially popular with amateur mountain climbers looking to add to their list of hiking accomplishments.
The train tracks follow the Animas River and is quite popular with the tourist crowds... which is a good thing because its an expensive operation, especially later in the season when the fire danger is high and helicopters need to follow the trains to make sure stray embers don't start wildfires. During wetter times they just send a little maintenance tram behind to put out occasional hot spots.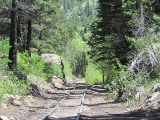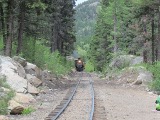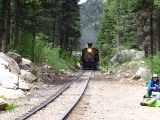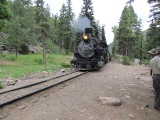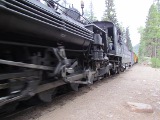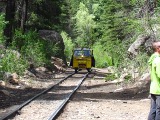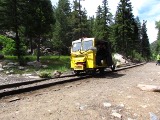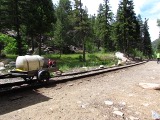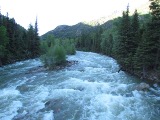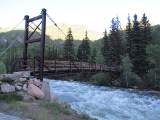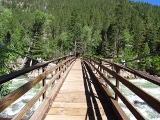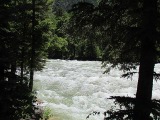 In spite of the traffic the area is still considered wilderness area so no chain saws or power tools are allowed. Because we arrived at the very beginning of the official season we came across a contingent of friendly backcountry Forest Service rangers who were putting in long days clearing downed trees and debris with hand saws and axes. Many of the trees were huge and took them several hours to cut and move by hand.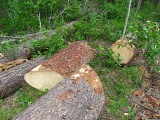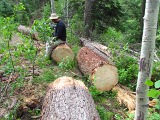 Without crampons we were somewhat limited because there was a fair bit of snow in the mountain passes. We still managed to visit the Twin Lakes and covered much of the aptly-named Purgatory Trail.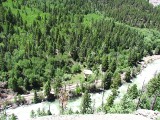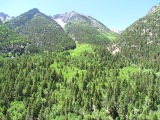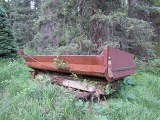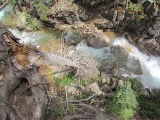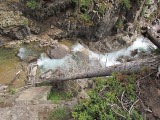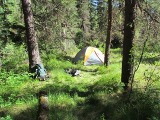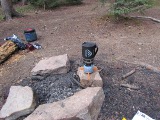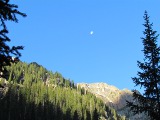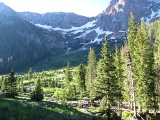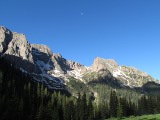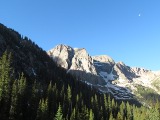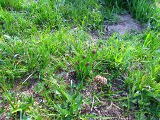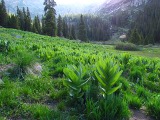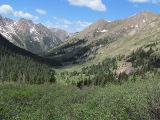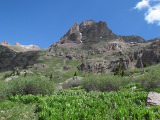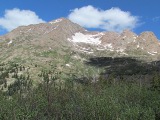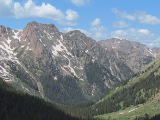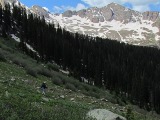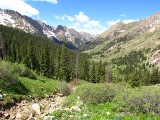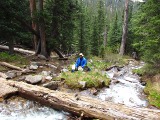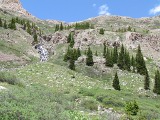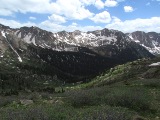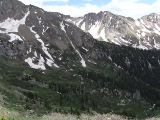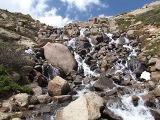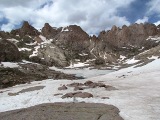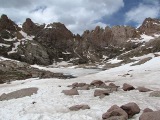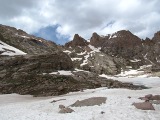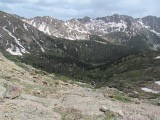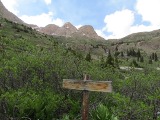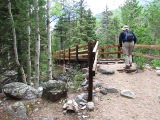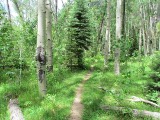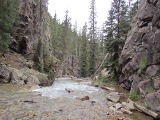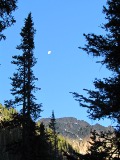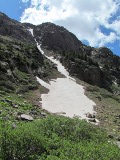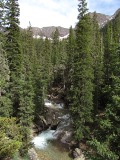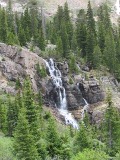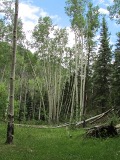 The area had a number of abandoned mine tunnels and shafts.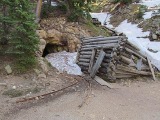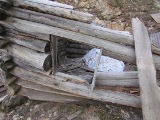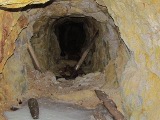 While hiking we saw some wildlife, mostly Marmots and Mountain Goats. While the Marmots are natives of the area the Mountain Goats were actually imported as a game animal. Unfortunately hunting permits haven't kept pace with their population and human activity tends to scare off local mountain lions that keep their numbers in check elsewhere. As we'd seen in Glacier National Park Mountain Goats seem to see humans as clumsy, slow herbivores that pose no danger so they become habituated to people fairly easily. However, since their numbers are high and the amount of salt in the local vegetation is low they mostly seem to see people as magic salt-lick producers and will often hang around people waiting for them to go pee. While the mammals were losing their winter coats and some looked a little shaggy, the Robins didn't have to worry about that as they worked on their summer nests.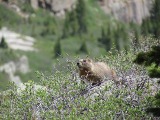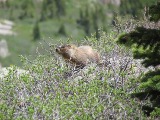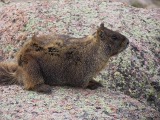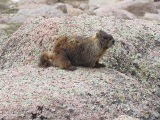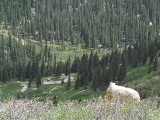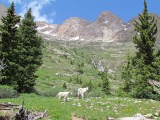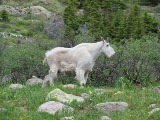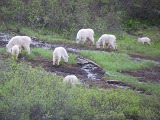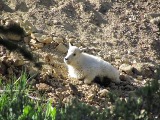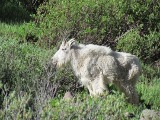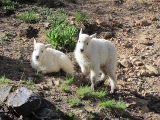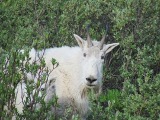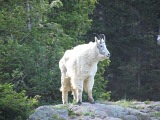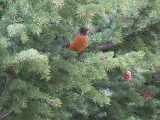 On the way back to Denver we spent a couple hours going through a park in Colorado Springs called the Garden of the Gods. It's free and wonderful, I'm including a few of my pictures here because laziness prevents me from making a separate page. I got a few nice pictures but had been fiddling with my camera settings so some of their colors are somewhat over-saturated.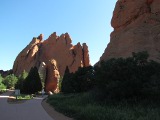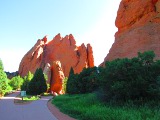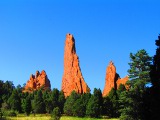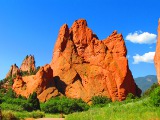 And of course as always I took an obligatory group shot...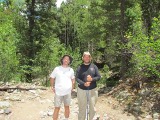 Last Updated: 9/8/2014 - Anthony Anderberg - ant@anderbergfamily.net