Pictures from my 2006 trip to the Grand Tetons
"We should be about done with contour lines for today."
- Warren after 12 (of 24) contour lines
These were all taken during my August 2006 backpacking trip in the Grand Teton National Park. They were all taken with my Canon PowerShot A700, and have been resized down from their original size... click each thumbnail for a larger version.
The wildflowers were in bloom at the high elevations and since I fancy myself as something of a photographer I took many pictures of flowers and such along the way...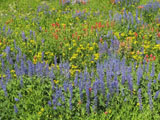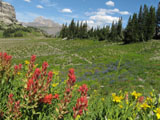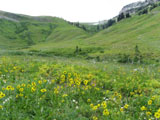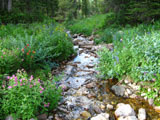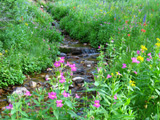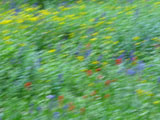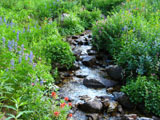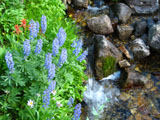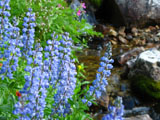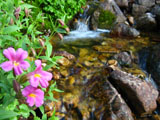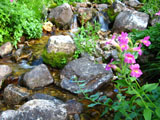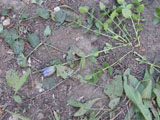 In high elevations that had mid-day shade there was still snow from the pervious winter, I assume they'll be covered by snow year-round until global warming takes its toll.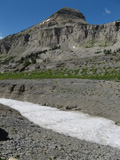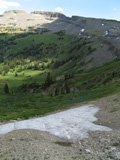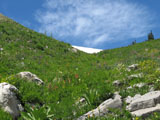 Generally at least one day in every Man Trip ® we push ourselves a little harder than otherwise sane people would. We generally do this by traveling too far by land, or by water, or sometimes both. There wasn't much for water to cross this year so I didn't think there was much to worry about despite Warren's history of problems with maps and topographic lines. Sure enough one day we climbed 3200 feet in 7 miles while crossing Mt. Hunt divide. On a positive note all the peaks did make for beautiful pictures.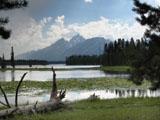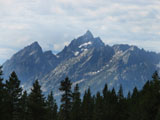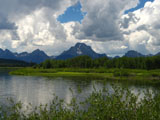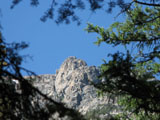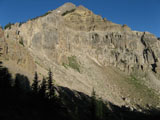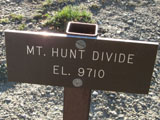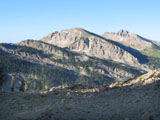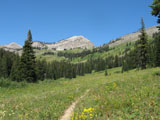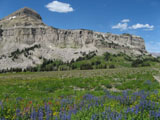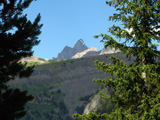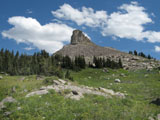 I stitched a series of pictures together to make this panoramic picture, which when spread across my 4 monitors at work makes me the envy of many geek coworkers.


Here's a few miscellaneous bits of scenery along the trail without all my witty commentary.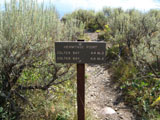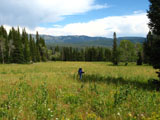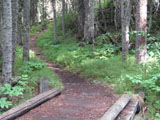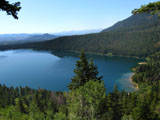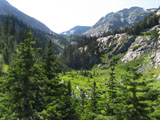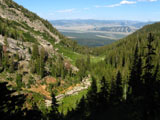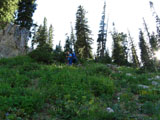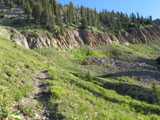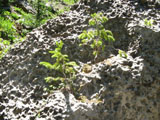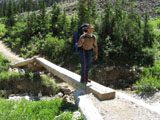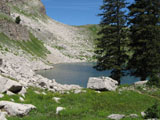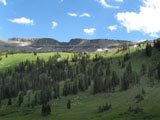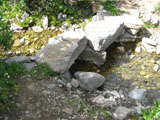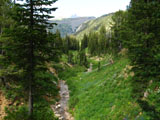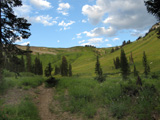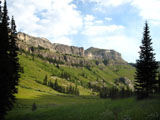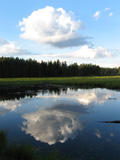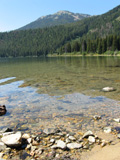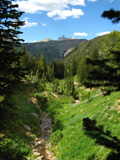 While in the South West corner of Yellowstone a few years ago I took lots of pictures of waterfalls, this year we really only saw a couple falls.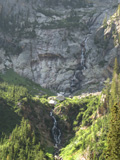 As always Warren worked hard this year filtering water and providing for our creature comforts while I ran around snapping pictures, and although his map reading skills leave much to be desired in general he did a great job.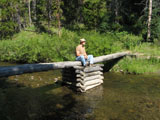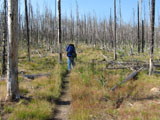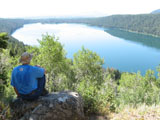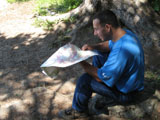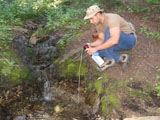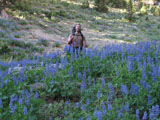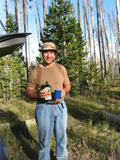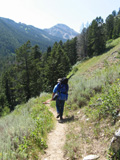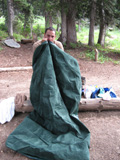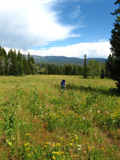 Warren did get a few breaks, and he spend most of them loitering around berry patches... notice the regulation backpacking footwear in the last picture.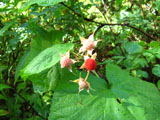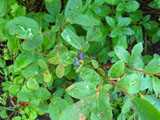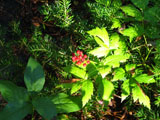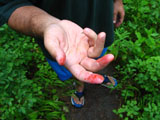 Speaking of regulation footwear, I lost one of my sandals along the trail and was a little bummed... I found another sandal in my size later on, but they were both 'rights' so I left my remaining sandal behind as well.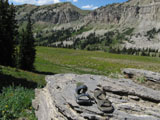 One problem I usually have with backpacking is that my backpack is often a significant percentage of my body weight.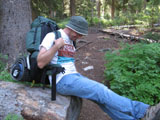 We didn't see as much wildlife this year, these are an Elk, a frog, a sparrow, a bull moose, a mule deer, and one of the omni-present chipmunks.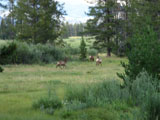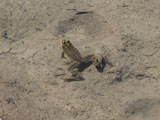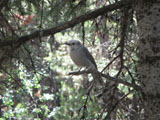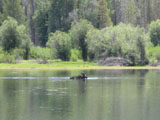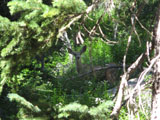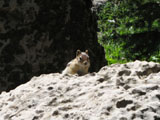 We didn't encounter any bears, but there were signs all over warning us not to do anything stupid in bear country... and so we hung our food and other odorous items at night as instructed.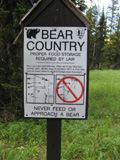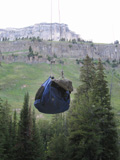 While walking along one day I noticed that a mosquito was about to bite me. Instead of swatting I let her suck my blood for as long as she wanted and then fly away. It took her about 7 minutes to get her fill and fly off.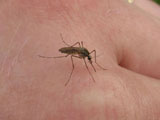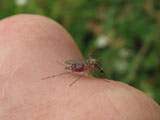 And finally a couple obligatory group shots.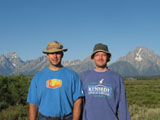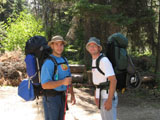 Last Updated: 12/3/2006 - Anthony Anderberg - ant@anderbergfamily.net